Ekua Holmes. Photo courtesy of Ekua Holmes.Congratulations to all of the 2019 awardees on the podium today. Along with you, I am deeply honored to receive this award, on its fiftieth anniversary, given in the name of Coretta Scott King — a woman whom I deeply admire for her work...
Ekua Holmes is love. I am but one grateful member of an immense and inspired community that cherishes, and is beloved by, Ekua. At its heart, this community is local, centered on the place of Ekua's birth — Roxbury, Massachusetts — via Arkansas and the U.S. American South, via Africa....
On Wednesday, May 29, 2019, at SLJ's Day of Dialog, Horn Book editor in chief Roger Sutton announced the 2019 Boston Globe–Horn Book Award winners. A winner and two honor books were selected in three categories: Picture Book, Fiction and Poetry, and Nonfiction. Click here to read the press release announcing the...
When I was a young girl, growing up on the South Side of Chicago, I was lucky enough to have weekly visits with my grandmother, Thelma Shepherd Rone, whom the adults called Dearest or Day but whom I always knew as Grammie. I was a quiet little girl, but I...
Claire Hartfield is a storyteller. It might be fair to say that she is a born storyteller, just-right words flowing through her pen with ease, creating images that allow her readers to see, to hear, even to breathe just as Claire did while writing. This gift might have come to...
Hello, hello, hello!Members of the 2019 Caldecott committee, my agents, my family, fellow authors and illustrators, publishers, librarians, beacons of the community—As the 2019 Caldecott committee gathered around a phone, early on a cold January morning in Seattle, I was having dinner in sweltering Myanmar, trying not to picture them....
On the highest floor of an old factory at the edge of Brooklyn, overlooking the water, is a skylit artists' studio. This profile is drawn from interviews with the seven children's book creators who, over the years, have shared that studio with Sophie Blackall."Drawn in Brooklyn," 2010 Photo: Matt Carr.Sergio...
Hey Pop, It's been a minute since I've written you a proper letter, mostly because I don't know your address or even if they have email wherever you are. When you were around, we'd write each other lots of letters, even if we knew we'd be meeting up for breakfast...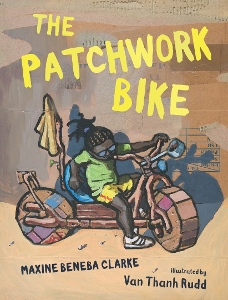 Horn Book Guide reviews of BGHB-winning picture books since 2011 (presented here in descending order). Stay tuned for the full list of 2019 winners and honor books, and mark your calendars for the Boston Globe-Horn Book Awards ceremony on October 4, 2019, at Simmons University. Click here to view the recommended books...
95 articles